Expert Financial Advice Donegal – Who Are We?
Advice First is an Irish owned financial services company based in Letterkenny, Co. Donegal offering a comprehensive range of expert financial advice Donegal and services for your Life Assurance, Retirement, Savings, Investment and Mortgage & Mortgage Protection needs.
As financial advisors Advice First have no ties to any one Institution or Insurance Company. 
We work with
We offer a wide range of financial services including advice on products for these companies among others. We recommend a holistic approach to financial planning and we can help you put your plans in place.
Owned by Pascal Curran
Expert Financial Advice Donegal
Advice First Financial Services Ltd. trading as Advice First Financial was set up by Pascal Curran (photo on right) on the 1st January 2005.
Pascal has a wealth of experience having been in the Life Assurance industry since 1992 working with the likes of Irish Life & Canada Life. He is also a member of the LIA & Brokers Ireland and is regulated by the Central Bank of Ireland.
In 2004 Pascal says "I became a disillusioned employee as the Industry was more interested in selling rather than giving advice, so I decided that I had to employ myself. I wanted to give advice first to people on their finances before selling anything, I couldn't believe my luck when choosing a name of this venture, when Advice First Financial was not already in use. So that was it"
Pascal Curran QFA, APA
Director & Financial Advisor
Pascal has been advising people on their financial and mortgage needs for over 30 years, He formed Advice First Financial Services in 2005 after spending years working within the industry, with Irish Life and Canada Life.
email: [email protected] 
Mattleen
Company Secretary
Joined the company in 2008, she handles front of house. Mattleen is the first person you bump into when contacting us. She is the lady you need to speak with to schedule an appointment to speak with one of our advisors.
email: [email protected] 
Tanya
Mortgage Admin Team Lead
Joined Advice First in June 2011. She has worked in various departments of our company and is now heading up our Mortgage admin team. She has a Degree in Business Management, so she is well placed to run our mortgage admin team.
email: [email protected] 
Aidan
Mortgage Admin
Joined the company in July 2022, he was new to the industry. He quickly found his groove and now is an invaluable team member working alongside Tanya on the Mortgage admin team.
email: [email protected] 
Gavin QFA, RPA, BBA
Financial Advisor
Joined us in Jan 2022, he has been in the financial services industry since 2020. Has had various roles within the industry since 2020, now works with us in our life & pension advisory services side. He has a Bachelor's degree in Business/ accounting which adds to his skill set when advising our clients.
email: [email protected] 
Kate QFA
Mortgage Advisor
Kate joined us in Jan 2023, she has been in the financial industry since 2017, working as a Mortgage Advisor with EBS and with Credit Unions. Kate is now one of our mortgage advisors and has a wealth of knowledge in helping people secure a mortgage offer.
email: [email protected]
Misson Statement
Expert Financial Advice Donegal
Advice First set off with a misson to "Empower people to make prudent financial decisions through knowledge and understanding of finanical services & product" this is still our mission.
As an financial planning company, Advice First Financial, we pride ourselves on offering a unique personal service. Advice First Financial provides all customers with honest advice and provide one to one contact to ensure any questions or queries you have regarding your finaincial matters, be that about life cover, pension or mortgage are answered. We guarantee to work with you to find the most suitable product/s for your needs.
Sustainable Finance Disclosures Regulation
When providing advice, the firm considers the adverse impact of investment decisions on sustainability. As part of our research and assessment of products, the firm will examine the Product Providers literature to compare financial products and to make informed investment decisions about ESG products. The firm Advice First Financial will at all times act in the client's best interests and keep clients informed accordingly. The consideration of sustainability risks can impact on the returns of financial products.
Where are we now?
Expert Financial Advice Donegal
Today, Advice First Financial is well established in the life assurance and financial planning industry. We continue to grow based on our reputation of offering customers a friendly and honest service, providing clear, transparent advice based on the individual needs and requirements of each customer. With no obligation to one specific insurance provider, Advice First Financial is able to provide the advice that best suits you and your family.
We recommend a holistic approach to financial planning and we can help you put your plans in place. We recommend that you speak with us before you make a decision to buy any financial product.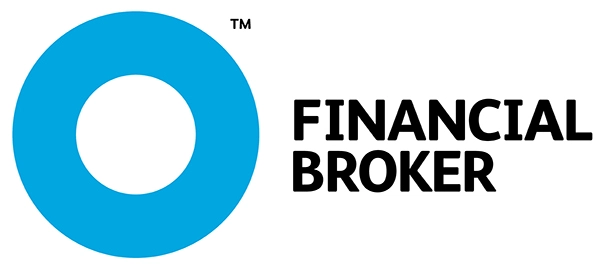 Advice First Financial are members of Financial Broker
Financial Advice from The Experts:
Financial Brokers are experts on financial planning matters and work on your behalf
giving you a choice of products and providers from across the market.
Advice First Financial are members of the Life Assurance Association (LIA).
LIA is the Centre of Excellence for the Education and Development of Finance Professionals – dedicated to enabling and promoting the highest quality standards in financial advisory practice. We work on our members' behalf to provide continual education and forward-looking supports.

Advice First Financial contributions to The Investor Compensation Fund
The Investor Compensation Company DAC (ICCL) is the compensation fund of last resort for customers of authorised financial services firms
If you have questions that you would like us to answer, please contact us 074 910 3938
Expert Financial Advice Donegal
For the latest updates and financial news, connect with us on Facebook and LinkedIn. If you have any questions or would like to discuss how to get your finances in shape, get in touch here or give us a call on 074 91 03938.